4 Low Cost Marketing Strategies for Small Businesses in Saudi Arabia
Are you ready to put advertising and marketing on the front line for your company in Saudi Arabia? The good news is that small businesses do not have to spend a lot of time and money to effectively promote their products and services in the Kingdom of Saudi Arabia. Follow these 4 effective marketing strategies and you will be successfully able to accomplish your business objectives in the shortest possible time.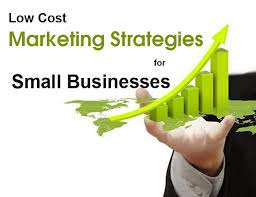 See Also : 8 Top Online Marketing Trends in Saudi Arabia 2015
1#  Article Marketing
In recent times, article marketing has become one of the most effective ways of business promotions. So if you are more willing to promote your small business online, you can take advantage of quality article marketing services in the Kingdom. Make sure that your articles contain the fruitful information, tips, creative ideas and valuable suggestions for the readers. In order to get high page rank and website traffic, you can submit articles on popular directories like www.articlebase.com, www.sooperarticles.com, www.articlealley.com and www.articlesnatch.com. All you need to do is ensure the quality of your articles in order to get more traffic on your websites or blogs.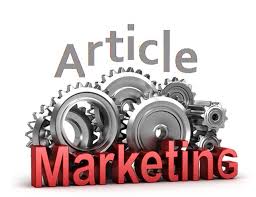 See Also : 6 Incredible Benefits of Arabic Content Marketing Services in Saudi Arabia
2# Social Networking
Second you will need to create a unique and attractive profile for yourself on popular social networking websites. There are many renowned social networking websites, but the most commonly used sites are LinkedIn, Facebook, Twitter, Pinterest, Google Plus +, Tumblr, Flickr and Istagram. You should include a link to your website and highlight your small business success in profile. Your profile can become popular in the online communities. All you need to do is build a strong profile and share valuable information with your fans in order to win their hearts and minds.
See Also : Amazing Trend of SMS Marketing in Saudi Arabia
3# Build a Professional Network
It is very important for you to build a professional network in the online communities. You should devote your time to participate in networking opportunities in order to meet new people. You should schedule your time to participate in the important Chamber of Commerce meetings, trade shows, conferences, seminars and other functions. You should get involved in public groups in your online community. Remember that it will take time to build relationships with people you meet through social networking websites. Do not expect overnight results for your small business venture. You should realize that a solid professional network can become a powerful resource for generating better business referrals.
See Also : 7 Common Saudi Arabia Online Marketing Mistakes
4# Flyer Distribution
If you are targeting a local customer base market in the Kingdom, then you can create and distribute flyers intended to increase your brand identity. A creative and colorful flyer can be a great source for your small business branding. You can post different creative flyers on different places such as community bulletin boards in stores, hotels, restaurants, community centers, and other places where many people will have a chance to see your flyers.
Free Quotation/عرض مجاني
We are excited that you decided to contact us for Website Design or Graphic Design Work.
.نحن سعداء أن كنت قد قررت الاتصال بنا للحصول على تصميم الموقع أو التصميم الجرافيكي العمل
Checking...
Ouch! There was a server error.
Retry »
Sending message...