35+ Best Arabic Calligraphy Logo Design for Inspiration
Arabic Calligraphy – The Beautiful Art
Calligraphy is the art of making wonderful and stylish handwriting which requires a real imagination and creativity. A great thing is that calligraphy is the art of symbolizing different cultures, norms, values, customs and laws. That is why it is a unique art that gives expression to various cultural symbols. There are many calligraphy styles in the modern world, but the most popular one is called "Arabic Calligraphy". Different tools and techniques can be used for calligraphy, including pens, brush, steel brushes, ink, paper, sheet, templates, light boxes, etc.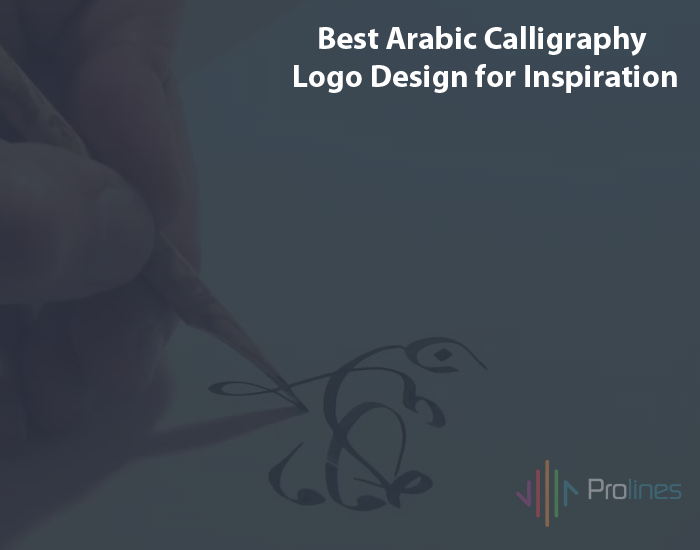 Grab Expressive Arabic Calligraphy Logo Designs in Saudi Arabia
"Arabic calligraphy logo designs" are renowned because of their unified features all over the world. These logos look really amazing, stylish and majestic whoever see them. Truly speaking, Arabic logos are not easy to design as such types of logos are largely different from normal logos. They have the impression of calligraphy, versatile shapes and Islamic values.
Nowadays the businesses in Arab countries are on the rise and places like Saudi Arabia are the focal point knows for the shopping paradise to one and all. Thousands of businesses have been successfully running in KSA for many years. All these businesses in Saudi Arabia love to have their own branding and logo designs done in a purely Arabic language.
Features of a Great Arabic Calligraphy Logo Design
If you are searching for some powerful and awesome Arabic calligraphy logo designs in Saudi Arabia for inspiration, you will need to find a good site like Prolines.sa to fulfill your desires cost-effectively. An Arabic calligraphy logo design has many features. For example,
A good Arabic calligraphy logo design should be easy to grasp and legible for the users.
It should be unique and flawless.
It should be everlasting.
Arabic logos should be nifty, useful and versatile.
You can buy them cheaply in Saudi Arabia to fulfill your specific business needs appropriately.
A logo should be purposeful and it should catch the attention of your potential customers immediately.
Last, but not the least, these logos should be designed in such a way to grab the attention of the targeted audiences.
Famous Arabic Calligraphy Logo Designs in Saudi Arabia
Are you finding the most famous and versatile Arabic logo designs in KSA? If yes, then you will not need to go here and there because Prolines.sa can satisfy your need at the most flexible prices. Here you grab many different types of Arabic calligraphy logo designs for your inspiration inexpensively like from Restaurants المطاعم to Hotels فنادق, School مدرسة to Construction إنشاءللمقاولات, Industrial التجاريةالصناعية to Universities الجامعات and Travel Agencies to وكالاتالسفروالسياحة to Government (حكومة) departments.
See Also : 40+ Best Company Profile Design Inspiration for Saudi Companies
In addition, you will see the best collection of Arabic logos that contains graphics and versatile images only along with character based logos, texts and three dimensional (3D) logo designs. The best examples of these logos are festival, wedding, hotel, corporate and fashion Arabic calligraphy logos. All these logo designs look very elegant and striking beyond your imaginations. Such topnotch quality logos can quickly boost your corporate image in Saudi market.
See Also : 21 Inspiring Stationery Design ideas for Saudi Companies
As we all know that calligraphy in Saudi Arabia is a classic visual art you can get your hot favorite Arabic calligraphy logo designs at Prolines.sa cheaply. These logos are very expressive, pleasant and jaw dropping! Today I would like to share with some of the best Arabic calligraphy logo designs in Saudi Arabia for inspiration and I really hope so you would like them!
Free Quotation/عرض مجاني
We are excited that you decided to contact us for Website Design or Graphic Design Work.
.نحن سعداء أن كنت قد قررت الاتصال بنا للحصول على تصميم الموقع أو التصميم الجرافيكي العمل
Checking...
Ouch! There was a server error.
Retry »
Sending message...