Professional Logo Design Services in Riyadh, Saudi Arabia
Start a Successful Branding and Marketing in Riyadh with the Unique Logo
An effective business promotion campaign starts with the awesome, brilliant and creative logo. Do you really need to launch an effective business marketing campaign in Riyadh, Saudi Arabia? Well, it is necessary for you to find a reliable and "professional logo design company in Riyadh/الرياض", Saudi Arabia that can fulfill your design requirements accordingly.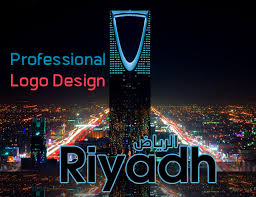 Trust in Prolines for Creative Logo Design Service in Riyadh/الرياض
Prolines are a Riyadh based logo design company in Saudi Arabia offering you professional logo design services at cost-effective rates. The logo design company in Riyadh has a team of knowledgeable, well informed and intellectual graphic designers who will make highly creative and awesome logo designs for your business branding and marketing in the particular area.
Benefits
Our creative graphic design services have multiple benefits for companies in Riyadh, Saudi Arabia.
First of all, the expert graphic designers of the company will work together to develop a unique and powerful logo design that meets all of your branding requirements professionally and it conveys the accurate message of all your specific products & services that your company offers.
The professional logo design company in Riyadh is aimed to deliver you 100% reliable, original and creative logo artworks.
The Riyadh web design company assures 100% customer satisfaction.
Our designers will produce high end quality designs and files to meet your requirements.
 There is no limit to design options unless the client is completely satisfied.
Lastly logo designs of the web design company in Riyadh will help to increase your corporate identity and sales.
Free Quotation/عرض مجاني
We are excited that you decided to contact us for Website Design or Graphic Design Work.
.نحن سعداء أن كنت قد قررت الاتصال بنا للحصول على تصميم الموقع أو التصميم الجرافيكي العمل
Checking...
Ouch! There was a server error.
Retry »
Sending message...