Choose Prolines for Quick Business Branding in Saudi Arabia
Everyone Believes in Branding
Branding is considered one of the most critical elements for any business. In reality, branding has been practiced extensively by countless companies and large scale organizations for decades. A strong branding has three important objectives.
First it creates a good impression in the minds of your customers.
Second it is a consistent approach for your brand identity development.
Third it creates the general customer awareness about your specific business products and services.
Prolines – A Leading Name in Web Design and Internet Marketing in KSA
Nowadays people have become smart in their choices particularly for business marketing. Picking a good web design company can be a tricky thing to do for many people. Myriad web design companies have been delivering quality web design solutions to their clients for many years. If you are really looking for a great web design company in Saudi Arabia, you can trust in Prolines.
With Prolines, you will simply have no any issue about your website designing. Good thing is that company has a strong team of designers who will create the most fabulous logos for your sites by employing state-of-the-art tools and techniques. When it comes to graphic design, professional designers of the company will create catchy graphic designs for your sites. The company also provides you custom web design solutions along with website redesign and website maintenance services. One of the most significant features about Prolines is that they are a leading name in responsive website design in Jeddah, Saudi Arabia.
Not only this, web design company in Jeddah also offers you topnotch quality web and app development services ranging from web development to PHP development, App development to Ecommerce development and content writing services to WordPress Development. Also company is a leading name is the integrated marketing in Saudi Arabia. When it comes to integrated marketing, the company offers you a wide variety of services that include digital marketing, SEO consulting, website hosting, internet marketing, domains registration and domains for sale.
Benefits of Branding with Prolines
Of course, branding is important for any business as it needs a certain level of investment for your brand recognition. There are several benefits of it.
1. Increased Business Recognition and Loyalty
The most important advantage of branding is that it increases your business recognition and loyalty.
2. Greater Picture of Business
A powerful brand shows a greater picture of your established business among your potential customers.
3. Improved Image of Product Quality
Bear in mind that a unique brand name increases an image of your product quality and services among your potential customers.
4. Enhanced Image of Experience and Reliability 
A solid brand builds an enhanced image of your business experience, exposure and reliability among your potential clients.
5. Multiple Products
If your business has greater brand recognition in the market, then it allows you to link together various other kinds of products and services. Hence, you can promote multiple products simultaneously.
6. Quick and Persistent Revenue Generation
 A strong brand is perhaps a top secrete in generating quick and persistent sales for your business.
Aziziyah Horizons convert into new brand "Prolines".  our team design all new items, and new website also Blog.
Stationary Items
Logo Design
Letterhead
Business Card
Envelops 2 Size
Documents Folder
Invoices
Brand indoor Signs
Seal
Flyer
Shop sing board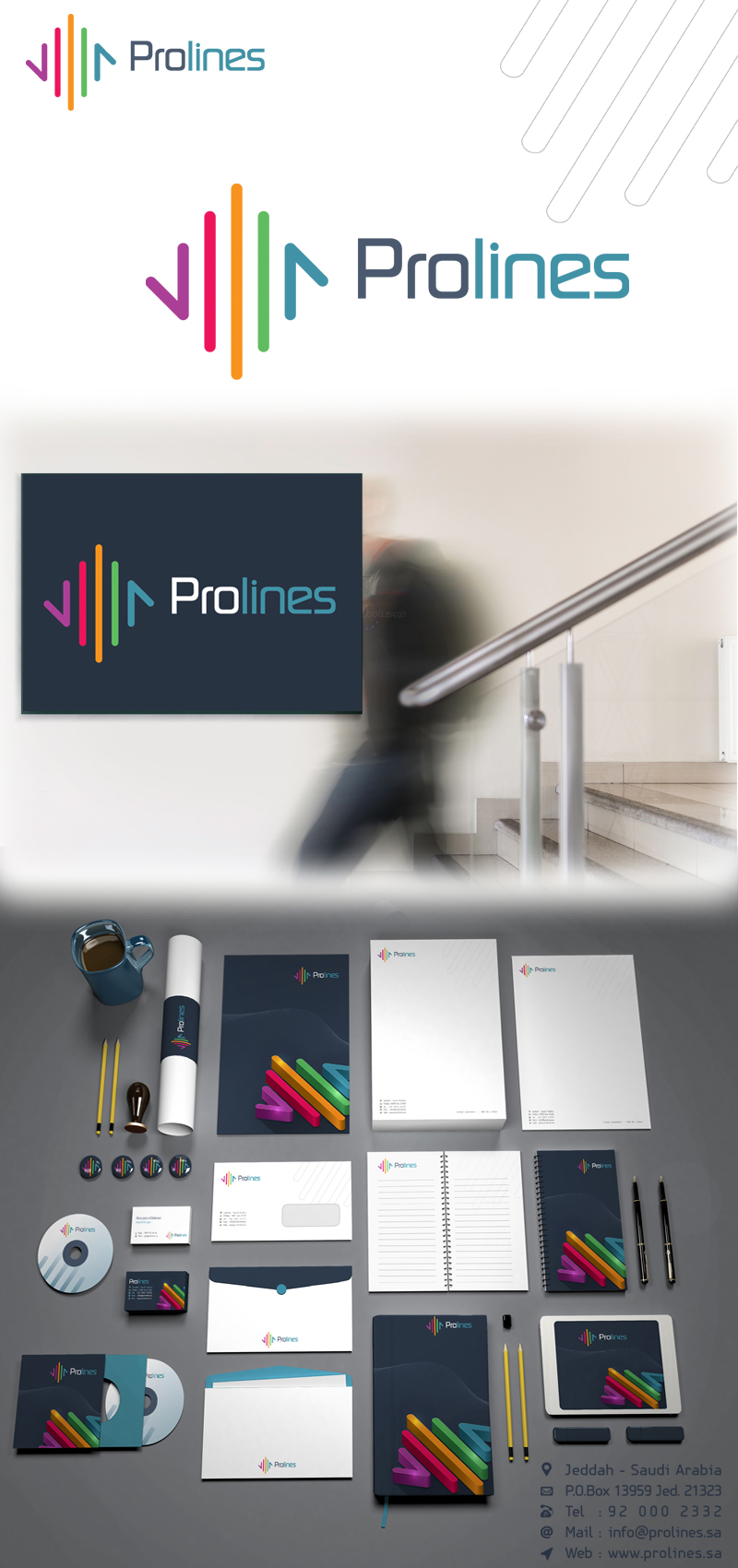 if you need brand design then you will email us "info@prolines.sa" or call us : 0560 22 88 66
Free Quotation/عرض مجاني
We are excited that you decided to contact us for Website Design or Graphic Design Work.
.نحن سعداء أن كنت قد قررت الاتصال بنا للحصول على تصميم الموقع أو التصميم الجرافيكي العمل
Checking...
Ouch! There was a server error.
Retry »
Sending message...